NC Produce Season Chart
What to Buy Now at the Farmers Market
There are lots of reasons why it's smart to buy locally grown fruits and vegetables -- especially when they are in season:
Unlike produce that's picked prematurely and ripens in transit and while sitting in the store, fruits and vegetables taste best when they are allowed to mature in the fields and then harvested at their peak ripeness and eaten soon after.
Produce tends to develop more nutrition if it's picked when it's ripe. And these freshly harvested fruits and vegetables retain many of the vitamins and nutrients that are otherwise lost during lengthy transportation, storage and refrigeration time (which can easily amount to weeks).
Foods grown in other countries may lack the nutrients (because they are grown in tired, overworked soil) and harmful pesticides and herbicides since these concerns may be poorly regulated in other countries. In fact, the reliability of the 'organic' label may vary widely between countries.
In-season produce often to cost less. Because it tends to come in 'waves' and is so plentiful for such a short time, and it may have to be sold quickly.
Since it came from local farms rather than from across the country locally grown produce tends to be more energy and environmentally friendly.
Eating what's in season helps to diversify your diet. This help us get nutrients that may be missed in many, more 'conventional' diets.
Locally grown foods support the local farmers... and the local economy.
Having the ability to talk directly with the grower helps you make smarter buying decisions. Learn more about farmers market etiquette.
The following charts will help you plan ahead to purchase in-season produce at the Asheville, NC Farmers Markets.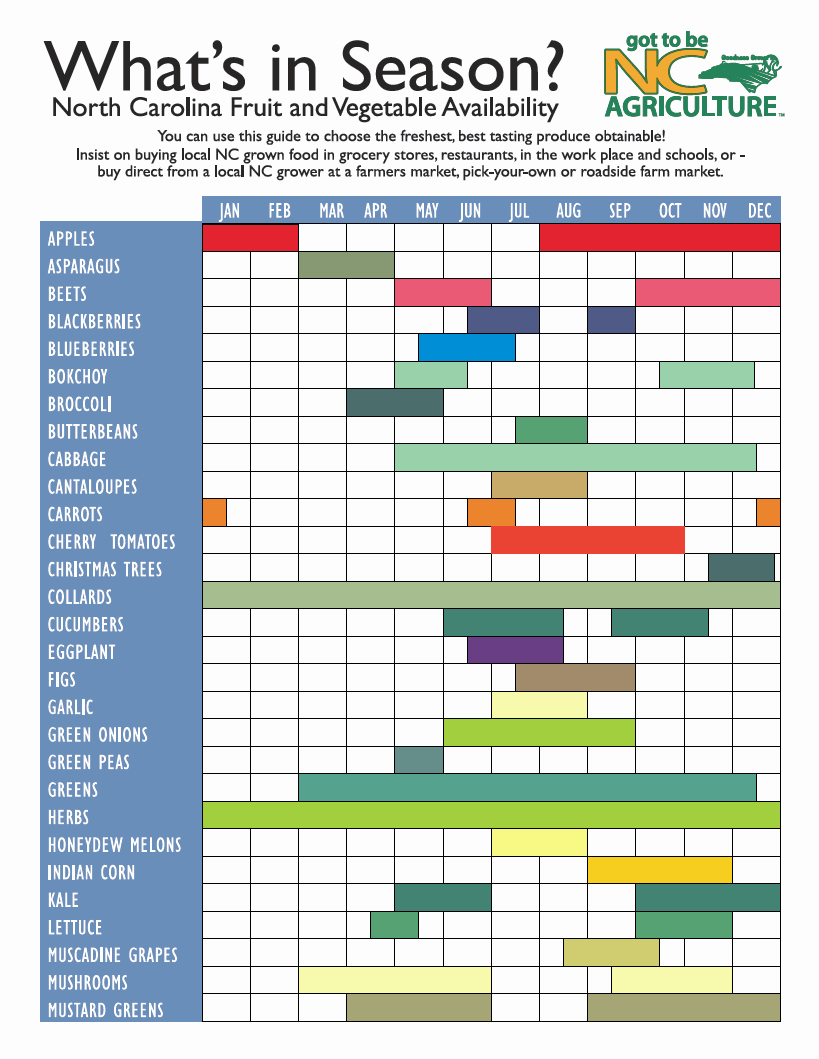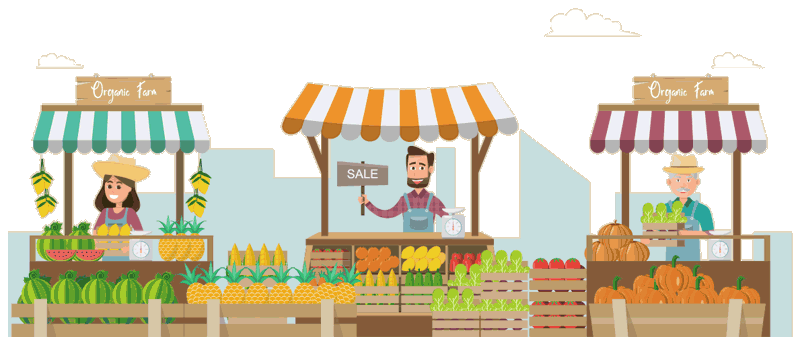 © 2019- FarmToFender.com, Asheville, NC
The information provided here is accurate and current to the best of our knowledge. If you have suggestions, corrections, additions or deletions, please email them to [email protected]. For more details or to confirm the dates, times and locations listed below, please contact those Asheville area farmers markets directly.